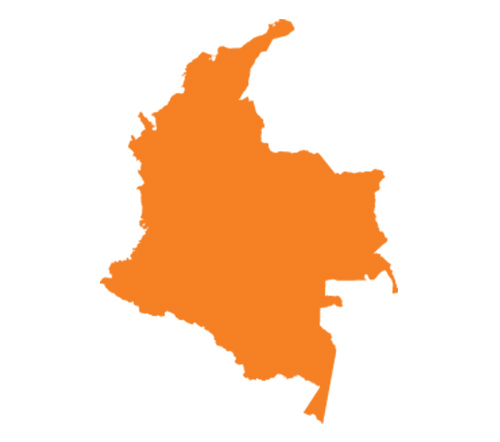 Capital: Bogotá
Population: 46.3 million
Percentage Evangelical: 7.5%
Year Camino Ministry Began: 2012
Colombia's history of crime and lawlessness has presented many challenges to its residents for more than a generation. Still, in the midst of chaos, the church continues to grow, and opportunities for ministry are tremendous in the 21st century.
A new Camino team is being built to come alongside Jose and Karina Alonso, missionaries with Camino's sister mission, FAM International. This team will focus on Bible and English lessons for the orphaned and abandoned, and will support a church plant in Zipaquira, a northern suburb of Bogotá.
Did you know?
In Spanish, "Camino" means "journey, way or path."
Journey with spanish speakers. Transform the world.
Follow the journey
Thank you
You have successfully signed up for our newsletter.
Founded in 1890 as the Central American Mission and known as CAM International since 1975, The scope of outreach today is truly global. Camino missionaries serve alongside Spanish speakers everywhere, with feet on the ground on four continents.

The mission of Camino Global is to make disciples of Jesus Christ, serving among and with Spanish-speakers globally.