By: Phil O'Day on: January 30, 2016
Home Office 50th Anniversary
Republished from the the March 1966 issue of "The Central American Bulletin", Issue #388:
It could have been muddier and colder for Dallas on January 30 . . . but not much. You northern friends will smile, but about 200 Southwesterners braved freezing weather on dedication Sunday afternoon to attend the brief ceremony and rejoice with us in the new office at the CAM Center.

With paving delayed by prolonged rainy weather, we were glad for frozen ground for parking in the pasture-land nearby. Contractor Merwin Seay worked hard to ready the building and property, laying temporary sidewalk for visitors.

Dr. William Taylor, General Secretary, directed the service. President of the Mission, Dr. Carl Armerding, led in the dedicatory prayer. Home Secretary Newberry Cox, Dr. Karl D. Hummel, and Dr. Fred Lincoln also took part as the visitors
stood in the lovely reception area of the new office building.

Do come to visit us.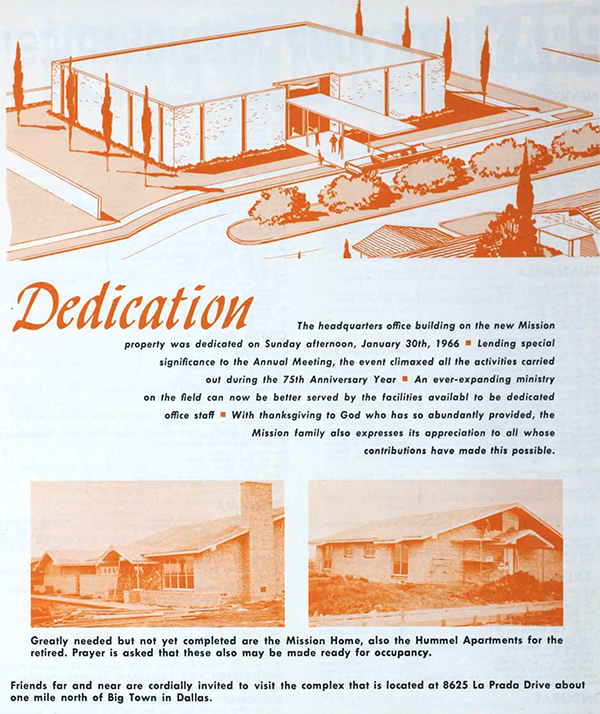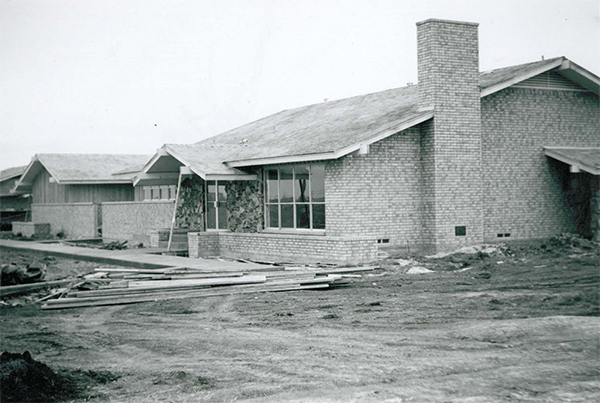 Journey with spanish speakers. Transform the world.