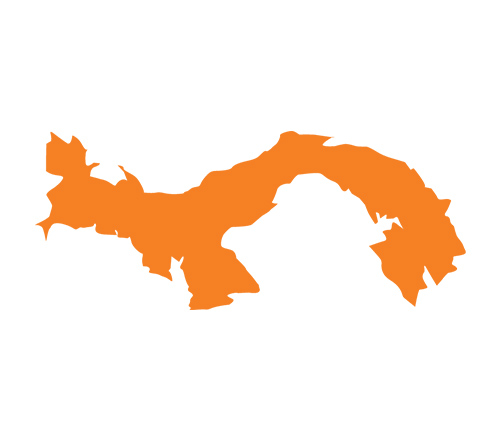 Capital: Panama City
Population: 3.5 million
Percentage Evangelical: 19.3%
Year Camino Ministry Began: 1944
Easter in Panama
through the eyes of a Camino missionary
"More than 70 percent of the population of Panama identify themselves as Roman Catholic. Good Friday and Easter are national holidays. Devout Catholics will attend mass daily during the full week of Holy Week. Mini parades featuring statues of the Virgin Mary, Jesus, and saints will take place throughout the cities and towns on Good Friday. Many families come together for Easter, attend mass, and enjoy a dinner together. The whole day is a celebration. Easter egg hunts are also popular among children and their families.
On Easter, we reflect on and celebrate God's grace and freedom for us all. We continue to pray for the Lord to move and for the Panamanian people to fully understand the meaning of Easter even after the parades and festivities are over."


---
Country Profile
Growth of the church in Panama has not been as notable as in other republics in Central America. The Camino-related churches are separated by long distances, making fellowship and cooperation more difficult. Despite the challenges, the church is growing. Congregations and organized churches number 28. Camino works withese churches as well as the growing Spanish-speaking Chinese Church and community in Panama.

Panama has developed into a missionary sending nation, and a new generation of national leaders is increasingly taking the leadership needed to reach this needy, but resistant country.



Did you know?
In Spanish, "Camino" means "journey, way or path."
Journey with spanish speakers. Transform the world.
Follow the journey
Thank you
You have successfully signed up for our newsletter.
Founded in 1890 as the Central American Mission and known as CAM International since 1975, The scope of outreach today is truly global. Camino missionaries serve alongside Spanish speakers everywhere, with feet on the ground on four continents.

The mission of Camino Global is to make disciples of Jesus Christ, serving among and with Spanish-speakers globally.