1

Select

2

Review

3

Personalize

4

Promote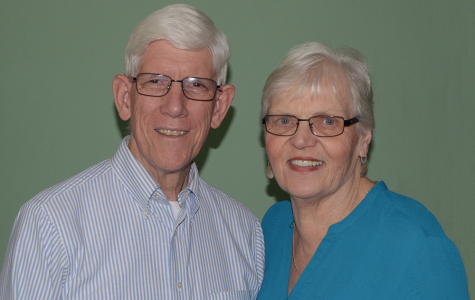 Paul and Jean serve at the Central American Theological Seminary/SETECA in Guatemala. Paul teaches at the seminary and is general secretary of the Association for Evangelical Theological Education in Latin America (AETAL). Paul and Jean are also part of the Department of Development and Communication of SETECA.


Helping to train Spanish-speaking leaders for ministry
Paul and Jean have been at the Central American Theological Seminary/SETECA since 1967. Paul served as president for 21 years, while Jean hosted visitors and directed the food service at the school.
Currently Jean continues to help host visiting teachers and groups, and serves as project coordinator for the school. Paul teaches courses in New Testament and Theological Education. As general secretary of AETAL, he coordinates training seminars for leaders of theological schools in Latin American countries.
Paul and Jean also help to represent SETECA in the U.S. As they travel in Latin America and the U.S., they often have the opportunity to meet with SETECA alumni and encourage them in their service for the Lord.
Journey with spanish speakers. Transform the world.